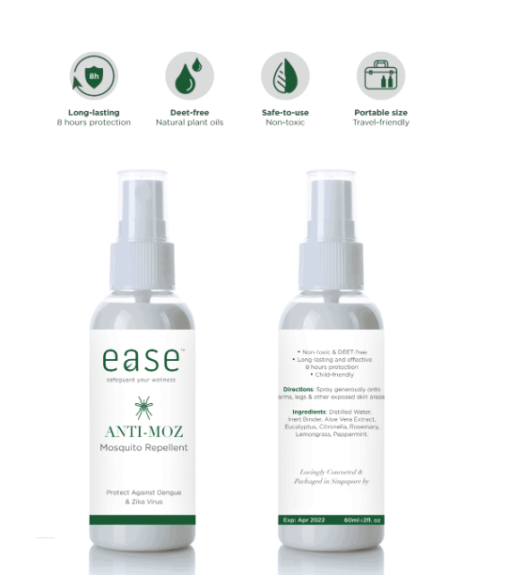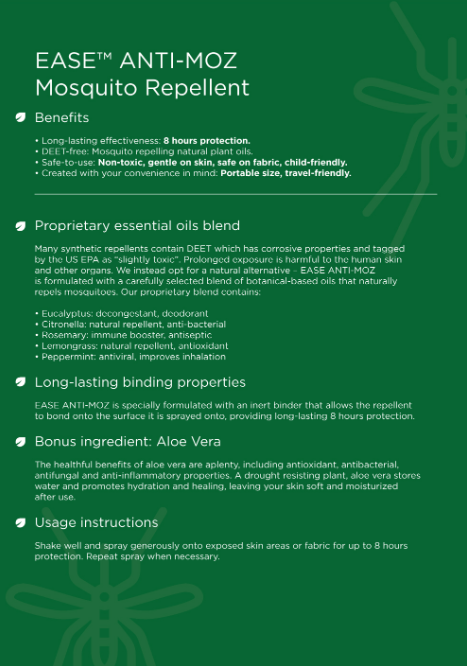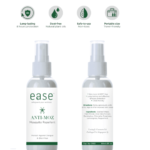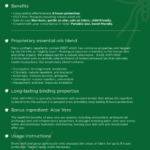 EASE Anti Mosquito Repellent – 50ml
$5.50 - $10.92 / pc
Range (

pc

)
Price (

$/pc

)
30 - 49 pc

$

10.92 / pc
50 - 99 pc

$

9.12 / pc
100 - 200 pc

$

7.25 / pc
201 - 300 pc

$

6.45 / pc
301 - 400 pc

$

5.72 / pc
401 - 500 pc

$

5.65 / pc
1000+ pc

$

5.50 / pc
Full Colour Logo Sticker x 1 position only
Free Delivery in Singapore Only (One Location)
Sample viewing upon request
Description
EASE Anti Mosquito Repellent – 50ml . ENJOY OUTDOORS, UNINTERRUPTED
EASE ANTI-MOZ is specially formulated with an inert binder that allows the repellent to bind to the surface it is sprayed onto, providing long-lasting 8 hours protection and uninterrupted fun.
NON-TOXIC DEET-FREE FORMULA
Many synthetic repellents contain DEET which has corrosive properties. Instead, we use a proprietary blend of botanical oils that naturally repel mosquitoes that may carry the Zika or Dengue virus. 100% safe on skin.
EASY APPLICATION : Pump spray allows easy application to clothing, hair, and exposed skin areas.
Ingredients:
Distilled Water, Inert Binder, Aleo Vera Extract, Eucalyptus, Citronella, Rosemary, Lemongrass, Peppermint.
Concocted & Packaged in Singapore